Rolex Official Service Center • General Watch Repair • Battery Replacements
Watch Repair at Jackson Jewelers
At Jackson Jewelers we employee a Swiss trained watchmaker, certified to repair most wrist watches, to ensure that your watch needs are met with the utmost standard and care, regardless of where the timepiece was originally purchased. Jackson Jewelers is qualified to address all repair needs, from a simple battery replacement to the complete overhaul of a complicated mechanical timepiece. Behind the scenes, our watch repair department maintains state-of-the-art and secure facilities. Our arsenal of equipment and specialized tools is constantly updated to ensure proper service for a broad list of watch brands, featuring the latest technologies and horological innovations.
Rolex Service Procedures
The Rolex Service procedure is designed to ensure that every timepiece complies with its original functional and aesthetic specifications. Each movement is completely overhauled and each case and bracelet is meticulously refinished to restore its lustre. Timekeeping accuracy and water-resistance are rigorously tested to guarantee the level of quality and reliability you naturally expected from a Rolex Watch. After a service, it is important to wind your Rolex manually before wearing it for the first time. To do this, unscrew the crown to the winding position and turn it clockwise about 40 times. Please remember to screw the crown back down properly against the case in order to guarantee waterproofness.
Rolex recommends full service of your wrist watch every 10 years
Being an Oregon based Certified Rolex Service Center we can choose based on the watch and the repair needs whether to service your watch inhouse vs sending of to the Official Rolex Service Center in Dallas,Tx
The benefits of inhouse service are lower costs, quicker turn around times and extended warranty
Other general watch repair services include:
Battery replacement on ALL brands, including fine Swiss brands
Stem/crown replacement (most brands)
Crystal replacement (most brands)
Mechanical movement overhaul and cleaning (most brands)
Quartz movement repair and replacement (most brands)
Watch band sizing, repair & replacement
Dial refinishing
Pressure Testing
Clean and Polish case
Calibrate or Regulate movement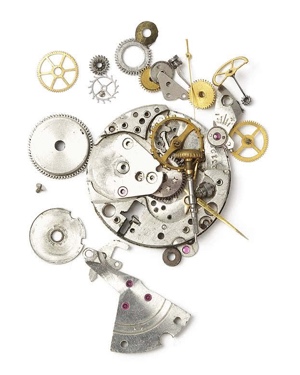 ---
Thank you for your submission. One of our experienced team members will be in touch with you shortly.
---
225 Liberty Street NE
Salem
,
OR
97301
Tuesday- Saturday 11:00-5:30 PM
Wed
11AM - 5:30PM
Thu
11AM - 5:30PM
Fri
11AM - 5:30PM
Sat
11AM - 5:30PM
Sun
Closed
Mon
Closed
Tue
11AM - 5:30PM